In partnership with the Queensland Government and major US Philanthropic organisation Atlantic Philanthropies, The University of Queensland has developed the $70 million UQ Centre for Clinical Research (CCR) at the Royal Brisbane and Women's Hospital (RBWH).
Focused on improving people's lives through patient-orientated research, we offer state-of-the-art facilities and bring together leading health professionals, clinicians and scientists from around the globe.
By 'patient-orientated research' we mean research that is conducted in response to questions that arise in the health care setting. This allows us to provide better treatment and results for patients, as well as adding to the body of knowledge about particular diseases or problems.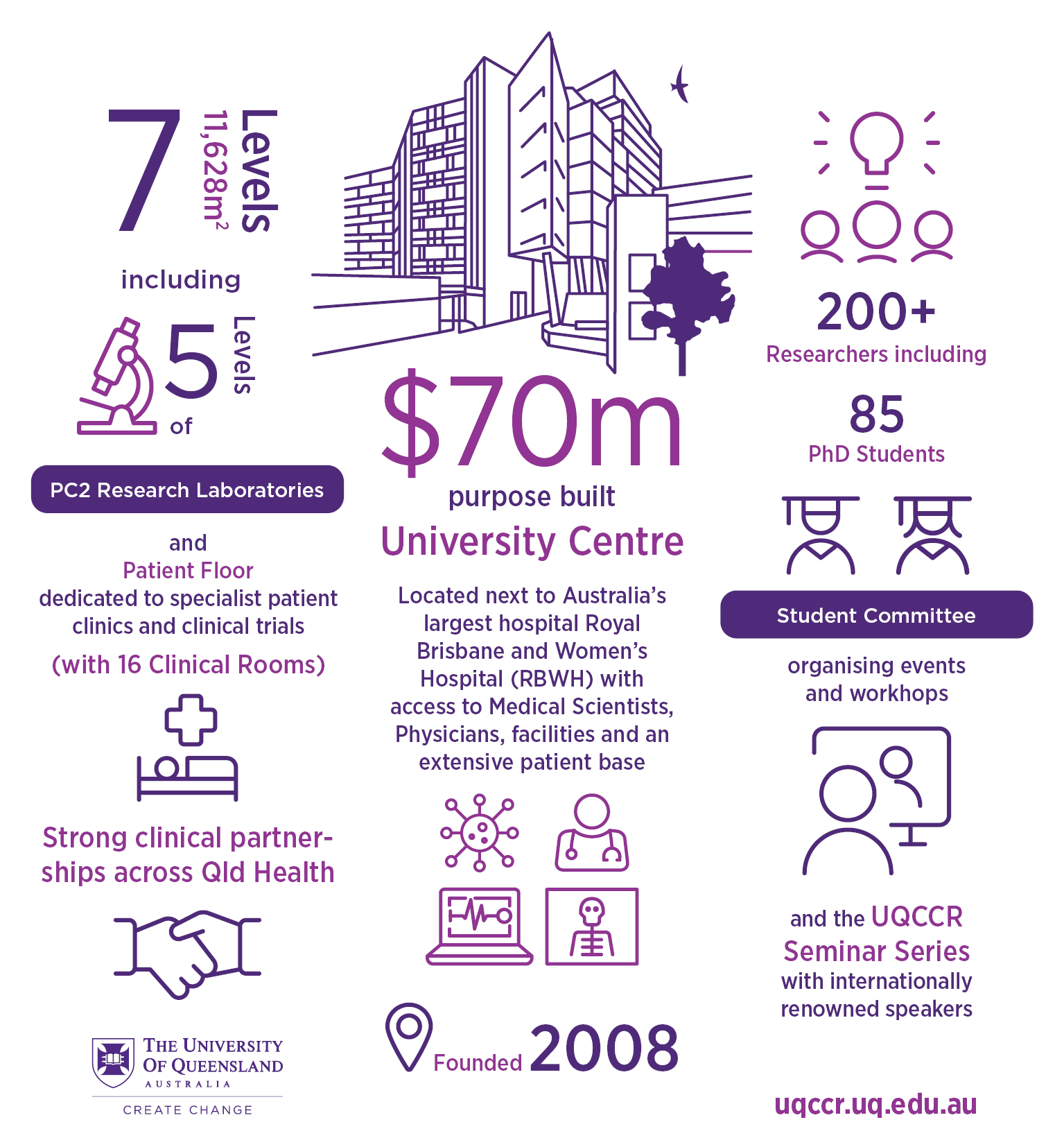 Our Mission and Vision
The CCR Mission
To improve health through excellence in research, clinical partnerships, mentorship and service.
The CCR Vision
Be a world leader in innovative and multidisciplinary collaborative clinical research.
Provide excellent mentorship and training in research.
Engage partners in the community, health sector and industry to develop and deliver effective healthcare interventions.
Deliver health education and scientific awareness to the community.
Shape health and funding policy through evidence informed advocacy.
Our leaders
Our team is headed by leaders in their fields. Explore the many world-class professionals that are focused on improving people's lives through research. 
Our facilities
We believe improving real patient outcomes requires the latest innovative technology. This is why we're investing in our broad range of research facilities. 
Community engagement
By sharing knowledge and resources, we seek to address the health issues that affect the wellbeing of our community. We are stronger when we work together.