UQCCR is very proud to be working towards a Dementia Friendly status and has been recognised as the first Australian Research Centre to achieve this milestone.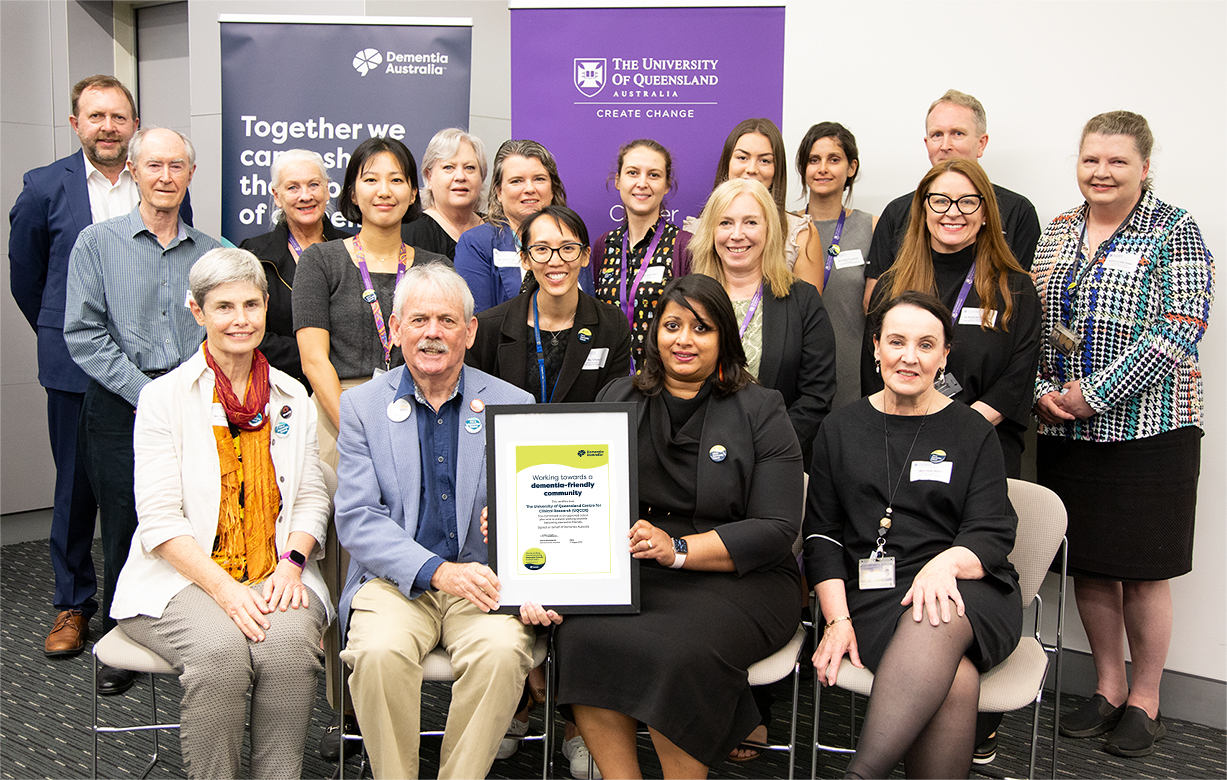 Our Dementia Friendly action plan was designed in collaboration with Dementia Australia and aims to enhance our existing infrastructure and skills to create a better experience for our visitors who live with dementia. It complies with five crucial principles:
People living with dementia have been involved in and support the development of the Action Plan

Dementia awareness, training, and education for management and staff

Improving customer service, communication techniques, positive language, and compassionate attitudes for management and staff when communicating with people living with dementia

Environmental improvements to facilitate inclusion and accessibility for people living with dementia

Commitment to and submission of Action Plan.
We look forward to enacting our plan, in cooperation with our consumer and community groups.
You can also be involved in this important initiative by becoming a Dementia Friend through online training at Dementia Australia.