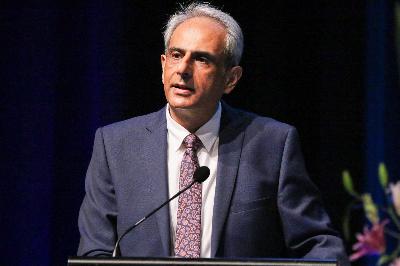 A University of Queensland researcher has won a prestigious award for his work to improve outcomes for breast cancer patients.
Professor Sunil Lakhani from  UQ's Centre for Clinical Research (UQCCR) and Pathology Queensland received  the 2016 Robert Sutherland Award for Excellence in Translational Research from the ANZ Breast Cancer Trials Group.
Professor Lakhani said throughout his 20 year career in breast cancer research his focus has always been to improve management and survival rates for women.
"I've worked in the United Kingdom, and now for the past 12 years in Australia, leading some amazing research teams and we've come a long way in improving women's health outcomes," Professor Lakhani said.
One such improvement was refining the classification of early pre-cancerous lesions.. 
"Prior to this work it was not clear what to do when such lesions were detected during breast screening, and there was a lot of anxiety.
"We've done a lot of work in understanding the biology of these lesions and relating them to the likely outcome.
"The work helped to inform classification systems which are now part of the World Health Organisation (WHO) reporting standards and have helped to provide evidence-based management," Professor Lakhani said. 
Another of Professor Lakhani's key area of research  has been investigating the cancers that arise in a family setting.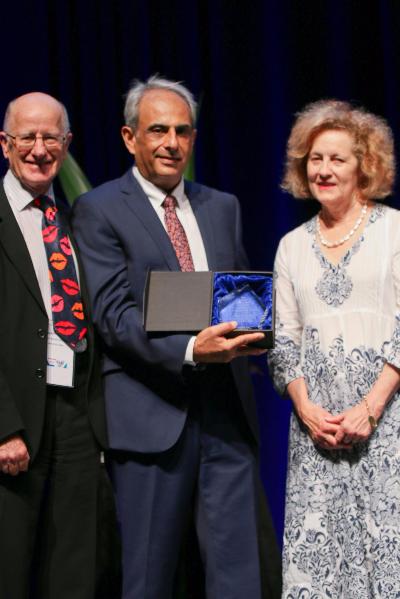 "A large body of research on genes linked to breast cancer predisposition, such as  BRCA1 and BRCA2,  was conducted by consortium that I was involved with in Europe.
"Our results on the pathology of tumours in women with the BRCA1 mutation led to changes in the way these patients were managed," Professor Lakhani said.
"The data was also used to improve risk assessment in the clinic and to provide guidance on whether a women should be tested for the genetic variant"
Professor Lakhani's most recent work has been focused on treatments for  patients with brain metastases.
Media: Professor Sunil Lakhani, s.lakhani@uq.edu.au,  Bernadette O'Connor, bernadette.oconnor@uq.edu.au, +61 7 3365 5118, +61 431 533 209