12–12.20pm: Prostate MRI and targeted biopsy: a journey from concept to standard of care (Dr Veeru Kasivisvanathan)
12.20–12.25pm: Evolution of prostate MRI and biopsy at RBWH over 10 years (Dr Matt Roberts)
12.25–12.35pm: The future: Prostate MRI and PSMA PET fusion (Dr Georges Mehawed)
12.35–12.55 pm: Making collaborative research work: conception and progress of the BURST Research collaborative (Dr Veeru Kasivisvanathan)
---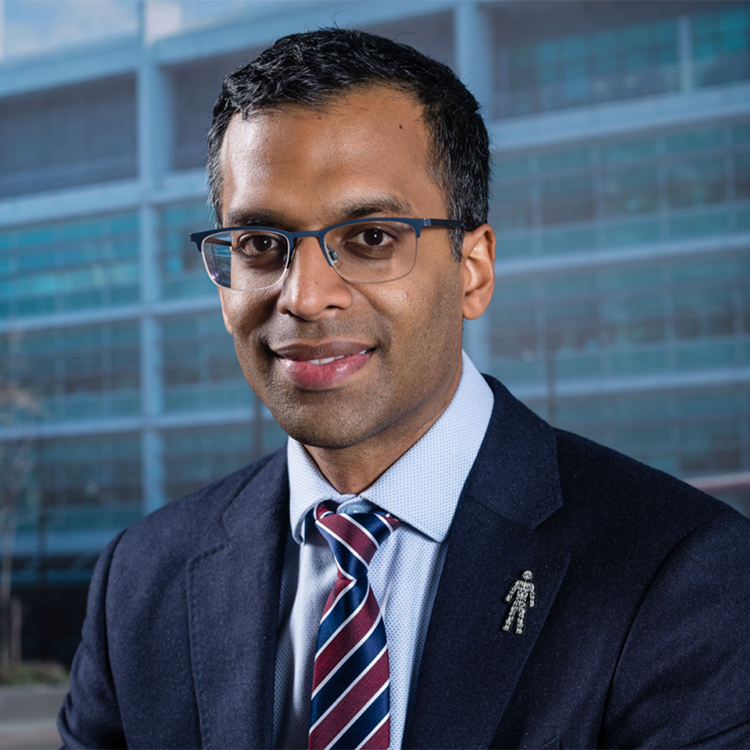 Dr Veeru Kasivisvanathan is an academic urological surgeon based at University College London (UK), specialising in urological oncology. His clinical practice is in prostate cancer diagnostics, robotic pelvic cancer surgery and focal therapy of prostate cancer. He is the Chair of the EAU European School of Urology Imaging, focal therapy and uropathology group, founding Director of BURST Research Collaborative and Hunterian Professor of Surgical Sciences at Royal College of Surgeons of England. He is particularly well known for his work in Prostate MRI, with the PRECISION trial contributing to the first major change in the way that we diagnosed prostate cancer for 30 years. He has been recognised for his work with the BMJ Research Paper of the Year in 2019, the EAU Prostate Cancer Research Awarded and the British Association of Urological Surgeon's John Anderson 2019 Award for outstanding contribution to Urology. Prostate Cancer UK has commissioned him to develop a UK-Australian collaborative network for future delivery of clinical trials and he is currently spending some time in Australia carrying out clinical and research work at Peter MacCallum Cancer Centre.
About UQCCR Seminar Series
UQCCR Seminar Series
The UQ Centre of Clinical Research (UQCCR) Seminars are held fortnightly on Wednesdays from 12 pm - 1 pm (except during school holidays) currently on Zoom. The series features topics in multiple research fields, presented by invited international, interstate and local researchers.
Venue
CCR Auditorium and via Zoom: https://uqz.zoom.us/j/87198801358