P

rognostic biomarkers in Invasive Lobular Carcinoma

Speaker: Dr Lauren Kalinowski
Bio: Dr Lauren Kalinowski is a consultant histopathologist at Sullivan Nicolaides Pathology, where she reports across all areas of histopathology with an emphasis on breast pathology, gynaecological pathology and dermatopathology. Lauren is undertaking an MSc in the Molecular Breast Pathology lab.
Creating Precision Nanodiagnostics for Prostate Cancer Liquid Biopsies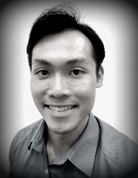 Speaker: Dr Kevin Koo
Bio: Dr Kevin Koo is currently the Head of Assay Development at Brisbane-based biotech company XING Technologies Pty Ltd and a Principal Research Scientist at The University of Queensland Centre for Clinical Research (UQCCR). Dr Koo received his BSc Hons I (Biochemistry, 2014) and PhD (Cancer Nanobiotechnology, 2018) from the Australian Institute for Bioengineering & Nanotechnology (AIBN) at UQ. Post-PhD, Dr Koo embarked on a postdoctoral career with dual industrial/academic appointments. His research interest is in the molecular analysis of nucleic acid biomarkers (with a particular interest in fusion genes) in cancer liquid biopsies and the associated development of miniaturized biosensor technologies. He was a recipient of a 2019 Springer Thesis Award and the 2018 Metrohm Australia-New Zealand Young Chemist Award.
Overview: Despite decades of research into disease understanding and treatment, prostate cancer (PCa) remains among the deadliest malignancies worldwide. PCa is a paradigm of molecular heterogeneity which ranges from slow-growing indolent to fast-spreading lethal tumors. This talk introduces a cross-disciplinary research program with an overall goal of classifying PCa subtypes for precision clinical management. Specifically, this talk will showcase the design and development of nucleic acid-based nanotechnologies for detecting next-generation PCa-specific urinary biomarkers, and for resolving the various challenges around circulating tumor nucleic acid biosensing in liquid biopsies.
About UQCCR Seminar Series
UQCCR Seminar Series
The UQ Centre of Clinical Research (UQCCR) Seminars are held fortnightly on Wednesdays from 12 pm - 1 pm (except during school holidays) currently on Zoom. The series features topics in multiple research fields, presented by invited international, interstate and local researchers.
Venue
Online via Zoom: https://uqz.zoom.us/j/87198801358