Commercialisation and contracts: what you need to know and how to get it right
24 May 2023

12:00pm

–

1:00pm
This seminar will give an overview of the types of intellectual property (IP) generated by research projects, and how UQ and UniQuest work together to protect IP that may have commercial value. Together, David and Sabine will explain commercialisation strategies in the context of the UQ IP policy. This will include a case study of the contract and commercialisation issues recently encountered in a current UQCCR project. This seminar will allow some time for discussion at the end, so please bring along any questions you would like answered.
Speakers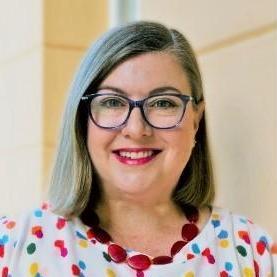 Ms Sabine Sand
Bio: Sabine Sand is a Research Partnerships Manager for the Faculty of Medicine, responsible for establishing UQCCR research contracts, and managing post-establishment aspects. Sabine has worked with UQCCR for the past five years, and before that held roles as an in house lawyer for UQ and Children's Hospital Queensland, and in a former life worked for the dark side as a corporate and IP lawyer in the Brisbane office of an international law firm. Sabine has a Master of Laws specialising in Intellectual Property from UQ, and has completed post graduate studies in Public Health Law at The University of Sydney on the regulation of clinical trials and other public health laws.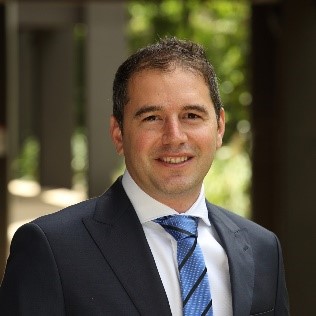 Mr David Markwell, UniQuest
Bio: David is a Senior Director of Commercialisation at UniQuest, where he is responsible for building technology transfer and commercialisation opportunities within the health discipline. He is an Intellectual Property and Commercialisation professional with over 15 years' experience in commercialising intellectual property assets and/or expertise from publicly funded research organisations, across a broad range of technology fields and industry segments.  David has led and closed technology transfer deals, managed diverse IP portfolios, and developed and executed commercialisation strategies for a broad range of research innovations.
David has previously managed Intellectual Property and Commercialisation across two public hospital organisations, the Western Sydney Local Health District and Sydney Children's Hospital Network. Prior to this David held positions at UniQuest, including Commercialisation Associate and Commercialisation Analyst. David has a Bachelor and Master's degrees in Biotechnology, with a focus on technology and innovation management.
About UQCCR Seminar Series
UQCCR Seminar Series
The UQ Centre of Clinical Research (UQCCR) Seminars are held fortnightly on Wednesdays from 12 pm - 1 pm (except during school holidays) currently on Zoom. The series features topics in multiple research fields, presented by invited international, interstate and local researchers.
Venue
Via Zoom: https://uqz.zoom.us/j/87198801358