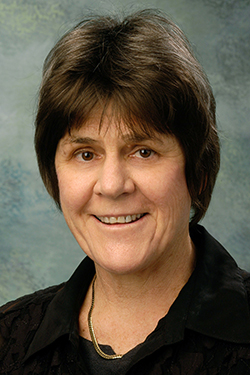 University of Queensland kidney and chronic disease researcher Professor Wendy Hoy has been elected to the Council of the Australian Academy of Science (AAS).
Professor Hoy is the Director of the Centre for Chronic Disease at UQ and also leads the NHMRC Chronic Kidney Disease Centre for Research Excellence.
UQ Vice-Chancellor Professor Peter Høj said her election to such a distinguished panel of scientists was fitting recognition of Professor Hoy's important body of research.
"Professor Hoy is recognised internationally for her work with high-risk populations, which has helped transform Indigenous health services in Australia and supported early intervention programs globally," Professor Høj said.
"Her research has shown that screening and treatment in remote Australian Aboriginal populations has reduced the need for dialysis and saved lives.
"She is an exceptional scientist and a fine role model, and I congratulate her on this well-deserved appointment."
The AAS is managed by a Council of 17 Fellows from across a range of disciplines, elected to represent the Academy's interests.
Professor Hoy was elected as a Fellow in 2015, in recognition of the scientific rigour she applied to Aboriginal health research.
She was one of the first scientists in Australia to demonstrate that low birthweight and prematurity predispose to poor health as adults.
Her research has shown the number of functioning nephrons at birth, which are reduced in low birthweight and premature infants, are important contributors to a person's susceptibility to kidney disease.
She runs the first systematic program of surveillance of chronic kidney disease in Australia, embedded within the NHMRC Chronic Kidney Disease CRE.
Her program belongs to the International Society of Nephrology iNET-CKD core group, an international collaboration examining patterns of chronic kidney disease around the globe.
She is an advisor on chronic kidney disease of unknown cause in several developing countries and is beginning to probe environmental contamination as a possible cause of kidney disease in Australia.
Her team collaborates across 19 research areas in 16 countries, and in Australia works with Indigenous health services, state, territory and federal health agencies, research institutions, private enterprise and non-government organisations.
Professor Hoy's position on the Council will begin in May next year.
Media: Kim Lyell, k.lyell@uq.edu.au, +61 427 530 647.