Scientists and clinicians are warning of the massive setbacks facing modern medicine if the effectiveness of antibiotics is lost.
The University of Queensland and the Queensland Statewide Antimicrobial Stewardship Program have brought together Australian and international experts in a 'one health' approach to the antimicrobial resistance threat.
The National Antimicrobial Resistance Forum in Brisbane (2-3 November) will include experts from medicine, veterinary science, pharmacy, research, public health and agriculture.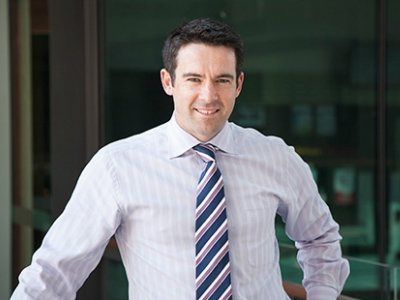 UQ Professor Jason Roberts said it was essential to take unified action due to the frightening prospect of a world with limited treatment options for common infections.
"Such a setback to modern medicine is difficult to comprehend given the reassurance antibiotics have provided for more than half a century," Professor Roberts said.
"More complications post-surgery, lengthier illnesses, having to use potentially toxic drugs, and more deaths could be expected in countries such as Australia.
"Common operations such as hip replacements would become risky, and the threat would be greatest for our most vulnerable patients, including those undergoing chemotherapy."
Dr Krispin Hajkowicz from Royal Brisbane and Women's Hospital (RBWH) said the forum will champion improved rapid diagnosis and surveillance, best use of existing antibiotics and developing new ones.
"It is important to recognise in any response to antimicrobial resistance that human, animal and environmental health are inextricably linked," Dr Hajkowicz said.
"Australia achieves high quality antibiotic use in animals and agriculture, but overseas many serious outbreaks of multi-drug resistant infections in humans are closely related to inappropriate antibiotic use in animals."
Among the forum co-organisers are representatives from the National Centre for Antimicrobial Stewardship (NCAS), which is conducting research on antimicrobial use in human, veterinary and agricultural settings.
NCAS has completed multi-sector surveillance programs assessing prescribing patterns in patient settings, and developed prescribing guidelines for bovine, equine and companion animal veterinarians.
International speakers at the forum include Alison Holmes, Professor of Infectious Diseases at Imperial College and a world-leader in quality antimicrobial use and infection control.
Other collaborators include CRE-REDUCE, Queensland Health's Communicable Diseases Branch, UQ Centre for Clinical Research, UQ's Institute for Molecular Bioscience Centre for Superbug Solutions, UQ School of Veterinary Science and QUT.
Media: UQ Communications, Kim Lyell, k.lyell@uq.edu.au, +61 427 530647.