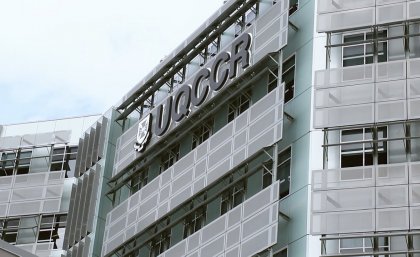 Infectious disease experts are pushing for better evidence from clinical trials to help determine the most effective antibiotics to use when treating their sickest patients.
A University of Queensland initiative brought together 27 researchers and clinicians from 11 countries, to reach a consensus on measurements when testing drugs for use against bloodstream infections, often referred to as 'blood poisoning'.
Dr Patrick Harris, Dr John McNamara and Professor David Paterson from UQ's Centre for Clinical Research (UQCCR) within the Faculty of Medicine led the project.
Dr Harris said the emergence of antibiotic resistance had increased the need for international standards for determining whether a participant in a clinical trial has responded to the treatment or not.
"There are new antimicrobial therapies coming on board, as well as a push to repurpose existing drugs or to use different combinations of drugs," Dr Harris said.
"We want to be able to utilise these treatments in seriously ill patients, but at the moment we don't have a great deal of clinical trial data to tell us the right thing to do—these decisions are usually based on expert opinion, observational data or small studies."
Blood poisoning occurs when bacteria gains access to a person's bloodstream, and may lead to serious complications such as septic shock and organ failure.
Dr Harris said seriously ill patients were often under-represented in clinical trials for antibiotics.
"It is very difficult to conduct trials with these sorts of patients, who have the most complicated disease and often have co-morbidities which effect how they respond to treatment," Dr Harris said.
"It is much easier for drug companies to test antibiotics in more straightforward conditions such as urinary tract infections or skin infections."
Blood stream infections may have a 20 to 30 per cent mortality rate globally, and up to 50 per cent when resistant strains of bacteria are involved. 
Dr Harris said if researchers conducted such trials using standard endpoints, clinicians would have a much better idea of how to compare different treatment options when confronted with patients in intensive care units.
He said the need for consensus became evident when he was developing the protocol for a clinical trial.
"When I researched similar studies it became clear there was no international standard for determining whether a patient had responded to the treatment being tested or not," Dr Harris said.
"There was even huge variation in the way mortality was measured, ranging from 'in-hospital' mortality only, to seven, 14 or 28 days, and with some studies following up to 12 weeks.
"We brought together a group of researchers and clinicians with experience in running clinical trials and we reached a consensus on the definitions which should be applied, at least as a starting point.
"We hope the manuscript, published in the journal Clinical Microbiology and Infection, will stimulate more research to enhance our antibiotic prescribing practices and improve outcomes for patients."
Media: Dr Patrick Harris, p.harris@uq.edu.au; Kim Lyell, k.lyell@uq.edu.au, 0427 530647.