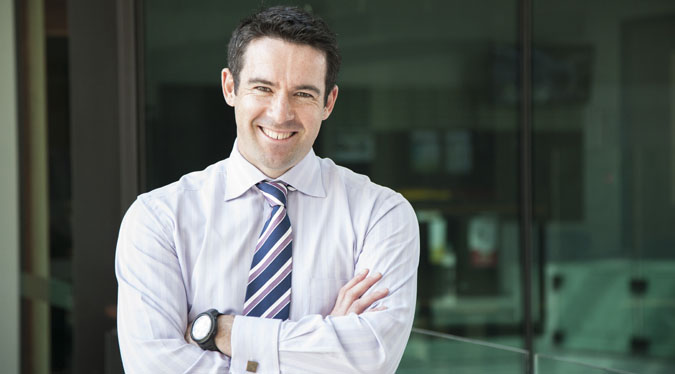 Professor Jason Roberts from The University of Queensland's Centre for Clinical Research has been recognised as Australia's Leading Researcher in both Critical Care and Communicable Diseases in The Australian's 2019 Research magazine.
The annual publication uses big data to identify the nation's leading researchers across more than 250 fields.
A pharmacist, Professor Roberts specialises in the optimisation of antibiotic dosing in the critically ill.
"This is a huge honour, to be the leader in two categories is quite amazing," he said.
"Infections occur in more than 50% of patients in intensive care units (ICU). Making sure these patients not only receive the optimal drug, but the optimal dosage, is key."
Drug dosing can be particularly difficult for ICU patients as the serious nature of their illness often affects the way their bodies handle drugs.
"This can mean drugs don't have the intended result for these patients when administered in standard doses," Professor Roberts said.
"Witnessing the uncertainty that clinicians, myself included, have for dosing in the ICU made me realise the important contribution I could make to improving patient outcomes."
However Professor Roberts is quick to note that research is always a team effort.
"It is truly a multidisciplinary collaboration from the lab to the bedside – we have an outstanding team!" he said.
"Patients and carers are key partners in allowing us to perform our work.
"I am also grateful for the support we receive from UQ, UQCCR, the School of Pharmacy, Royal Brisbane and Women's Hospital, National Health and Medical Research Council and other funding agencies who have made our work possible."
The University of Queensland was also recognised as Australia's Lead Institution in the field of Microbiology.
Faculty of Medicine Communications, med.media@uq.edu.au, +61 7 3365 5118, +61 436 368 746.