Queensland hospitals have started testing two potential treatments on patients with COVID-19 as part of an international clinical trial involving The University of Queensland.
Patients admitted to participating Queensland hospitals after testing positive for the disease can be involved in the AustralaSian COVID-19 Trial (ASCOT) study, being led by the Doherty Institute in Melbourne.
Health Minister Steven Miles said Queensland Health would work alongside researchers to help test the effectiveness of an HIV drug and a malaria medication for treating COVID-19 at 11 of the state's hospitals.
"From Logan in the south to Cairns in the north, our staff are ready to assist with this crucial project to find therapies for those who experience serious symptoms from this virus," the Minister said.
"Having this coordinated approach means many patients can participate, and we can help the research team to generate evidence as quickly as possible.

The Royal Brisbane and Women's Hospital is playing a leading role in the trial with its pharmacy securing approval from the TGA (Therapeutics Goods Australia) to undertake the packing and distribution of ASCOT study, investigational medications to hospitals across Australia and New Zealand.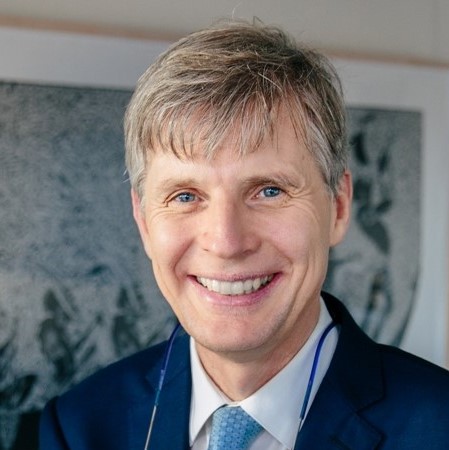 UQ Professor David Paterson said patients would be placed randomly in one of four treatment groups.
"One group of patients is being given the HIV drug, while another will be administered the malaria drug," Professor Paterson said.
"A third group is being given a combination of the two drugs, and a fourth group will receive standard care."
Associate Professor Steven Tong, a Royal Melbourne Hospital infectious diseases clinician and co-lead of clinical research at the Doherty Institute, said the ASCOT trial would involve 2500 patients at more than 70 hospitals, covering every state and territory of Australia, and 12 hospitals in New Zealand.
"While the World Health Organisation considers both drugs used in this trial to be promising treatments for COVID-19, more research is needed to ensure they are safe and effective in humans, Associate Professor Tong said.
The randomised trial will allow researchers to objectively assess whether patients who receive a specific treatment fare better, worse or the same as patients who receive a different therapy.
Professor Paterson said it was the most rigorous way to demonstrate the benefits or harms of therapies.
"ASCOT is also a response adaptive trial, which means if a drug is showing to be effective, we adapt the study's focus on that treatment," he said. 
"Conversely, if a drug isn't effective, or is causing severe side effects, we will stop it."
"Ideally, as other potential treatments become available, these will also be tested within the coordinated framework of ASCOT."  
Queensland hospitals participating in the trial are:
Caboolture Hospital
Cairns Hospital
Logan Hospital
Mackay Base Hospital
Mater Misericordiae Ltd, South Brisbane
Princess Alexandra Hospital - Brisbane
Royal Brisbane and Women's Hospital
Redcliffe Hospital
Sunshine Coast University Hospital
The Prince Charles Hospital - Brisbane
Townsville Hospital and Health Service.
The ASCOT trial is being funded by the Australian Government, The Anthony Pratt Foundation and by donations to the Royal Brisbane and Women's Hospital Foundation.
UQ researchers involved in the trial alongside Professor Paterson include Professor Jason Roberts, Dr Adam Stewart and Dr Roberta Littleford.
Key individuals involved in this trial in Brisbane include Dr Andrew Redmond from The Royal Brisbane and Women's Hospital and Dr Andrew Burke and Dr Alex Chaudhuri from The Prince Charles Hospital
For more information on ASCOT, visit ascot-trial.edu.au.
Media: Professor David Paterson, d.paterson1@uq.edu.au, Faculty of Medicine Communications, med.media@uq.edu.au, +61 7 3365 5133, +61 436 368 746.