Neuroprotective effects of placental stem cell treatment for the intrauterine growth restricted newborn
Presented by Dr Julie Wixey
Overview
Intrauterine growth restriction (IUGR) results from an inadequate supply of oxygen and nutrients to the developing fetus. The fetal brain is particularly vulnerable to IUGR conditions and abnormal neurodevelopment is common in the IUGR infant. Adverse outcomes range from behavioural and learning disorders through to cerebral palsy. Unfortunately, no treatment exists to protect the IUGR newborn brain. We have recently shown inflammation may be a key mechanism responsible for the progression of brain impairment in the IUGR newborn. We have further evidence that placental stem cell treatment reduces inflammation and neuronal and white matter impairment in the IUGR newborn brain and therefore may improve neurodevelopmental outcomes in these infants.
About Dr Julie Wixey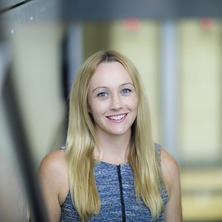 Dr Julie Wixey is a Postdoctoral Research Fellow at the Perinatal Research Centre, UQ Centre for Clinical Research under the supervision of Prof Paul Colditz. She was awarded her PhD in Neuroscience from The University of Queensland in 2013. Her research focuses on the role of inflammation in the progression of perinatal brain injury and neuroprotective strategies to prevent brain injury following hypoxic events during the perinatal period.
The snot transplant, a clinical trial
Presented by Professor Anders Cervin
Professor Anders Cervin is a specialist ear nose and throat (ENT) surgeon with over 20 years of experience.  Professor Cervin is internationally well known for his experience and research in chronic sinusitis. His special interest is nose and sinus surgery, and anterior skull base surgery. He has been a recipient of the Garnett Passe and Rodney Williams Memorial Foundation Research Fellowship in 1999 and more recently a Conjoint Grant. He is since 2102 The Garnett Passe & Rodney Williams Memorial Foundation Chair in Otolaryngology (Rhinology) Faculty of Medicine, University of Queensland.
About UQCCR Seminar Series
UQCCR Seminar Series
The UQ Centre of Clinical Research (UQCCR) Seminars are held fortnightly on Wednesdays from 12 pm - 1 pm (except during school holidays) currently on Zoom. The series features topics in multiple research fields, presented by invited international, interstate and local researchers.