Evolution, transmission, and prevention of streptococcal pandemics through global population genomics
26 July 2022

1:00pm

–

2:00pm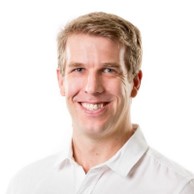 Speaker: Dr Mark Davies
Overview: Streptococcal pathogens such as Streptococcus pyogenes are among the top 10 infectious killers worldwide. Despite a sustained burden of disease for many centuries, we have a limited understanding of the global relationship of S. pyogenes and there is no commercial vaccine available. My laboratory applies bioinformatic driven approaches to examine the evolution of bacterial pathogens such as S. pyogenes with a focus on genomic epidemiology, antimicrobial resistance, pathogenesis, and vaccine design. Over the past 13 years we have generated a database of S. pyogenes genome sequences primarily within geographical regions where disease burden is the highest. In this presentation I will discuss how we use population genomics to enhance vaccine design through to tracking the evolution and transmission of pathogenic clones.
About UQCCR Seminar Series
UQCCR Seminar Series
The UQ Centre of Clinical Research (UQCCR) Seminars are held fortnightly on Wednesdays from 12 pm - 1 pm (except during school holidays) currently on Zoom. The series features topics in multiple research fields, presented by invited international, interstate and local researchers.
Venue
UQCCR Auditorium and Zoom: https://uqz.zoom.us/j/87198801358