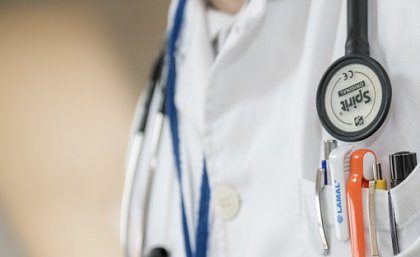 University of Queensland experts are available to comment on research into ovarian cancer and heart disease. Journalists can contact the experts below or search by topic or name at UQ Experts
Ovarian Cancer Awareness Month
Dr Carlos Salomon: UQ Centre for Clinical Research
He is researching the role of exosomes, tiny sacs released from cells, as an early indicator of ovarian cancer. His lab has created an algorithm to identify women at risk of developing ovarian cancer using a simple blood test. His work is supported by the Ovarian Cancer Research Foundation and the Lions Medical Research Foundation.
Contact: c.salomongallo@uq.edu.au, +61 7 416 310 695.
Dr Sherry Wu: School of Biomedical Sciences
Sherry's research is focused on re-activating the body's immune system to recognise and attack cancer cells. Ultimately, these strategies could harness the power of the immune system to eliminate tumours and significantly increase the survival of patients with ovarian cancer. Her work is supported by the Ovarian Cancer Research Foundation.
Contact: sherry.wu@uq.edu.au, +61 7 3365 2785.
Heart Research Month
Professor John Fraser: UQ Critical Care Research Group
John is a heart transplant surgeon, and part of a multi-million dollar project to revive 'dead hearts' for organ transplant. The collaborative project involves Australia's three major cardiac transplant centres and aims to expand the pool of donor hearts available for transplant. By investigating alternative donor heart sources and preservation methods, the project team hopes to address the shortage of available hearts.
Contact: fraserjohn001@gmail.com, +61 407 128 039 (overseas until February 12, but available to chat online).
Media:  Faculty of Medicine Communications, med.media@uq.edu.au, +61 7 3365 5118.